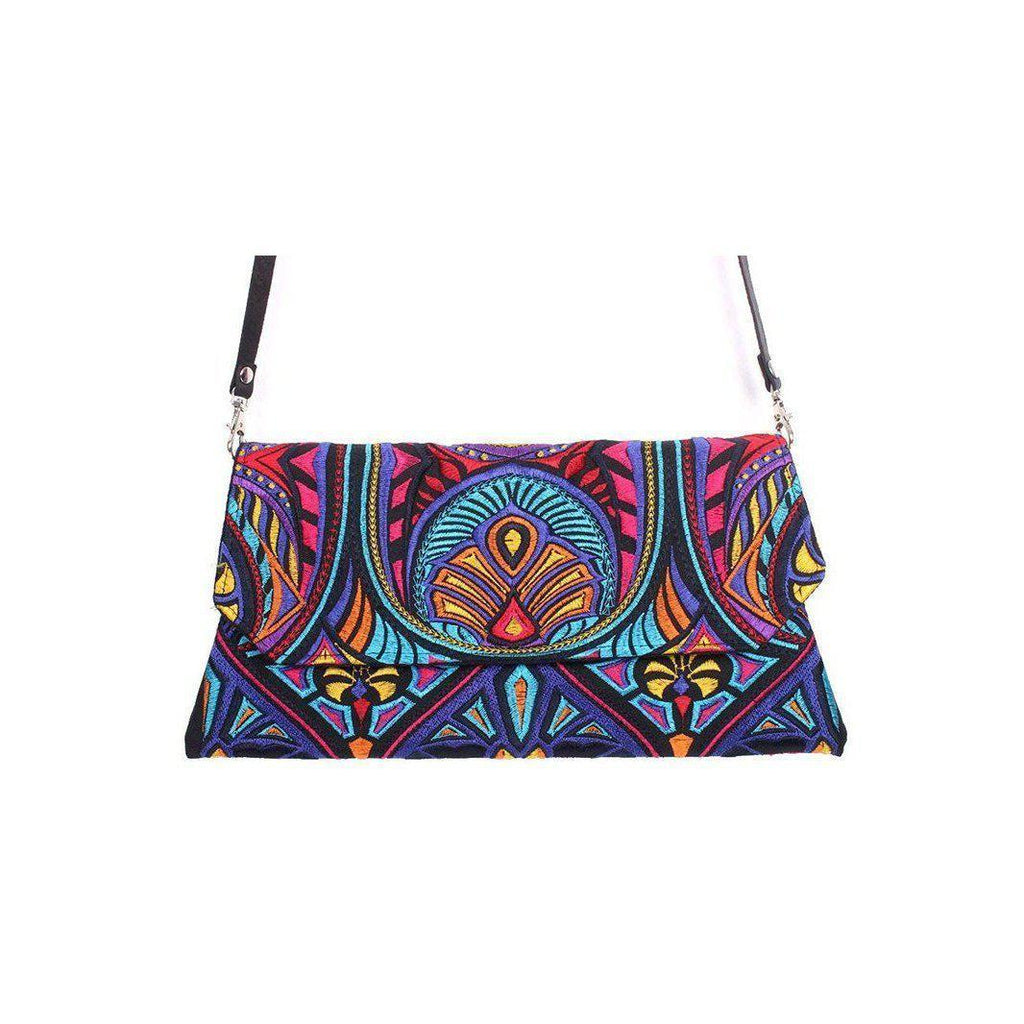 Tahj Limited Edition Convertible Cross-Body Clutch Bag
$ 44.00
This beautiful, finely embroidered bag is a Fair Trade accessory handmade by the artistic Hmong hill tribe women of Thailand.
Our Tahj bag is from a limited edition collection that features gorgeous embroidery in contrasting and colorful hues.This particular style caught our eye as it is reminiscent of certain Art Deco designs and has an exciting, bold and elegant color palette. It also grabbed our attention as it is dual purpose—it's a cross-body bag that converts to a clutch bag! There is a black leather strap that fits across the chest for a hands-free option and that can be removed for the clutch version. We love this two-in-one functionality!

No guilt here—this is an essential and ethical purchase that supports schools for marginalized global communities—a purchase that you can feel good about!
Please note that the photo does not capture the full depth of this bag's bold colors.
* 11" Wide  x  6" Tall x 1" Deep

* Made following Fair Trade guidelines
* Made in Thailand