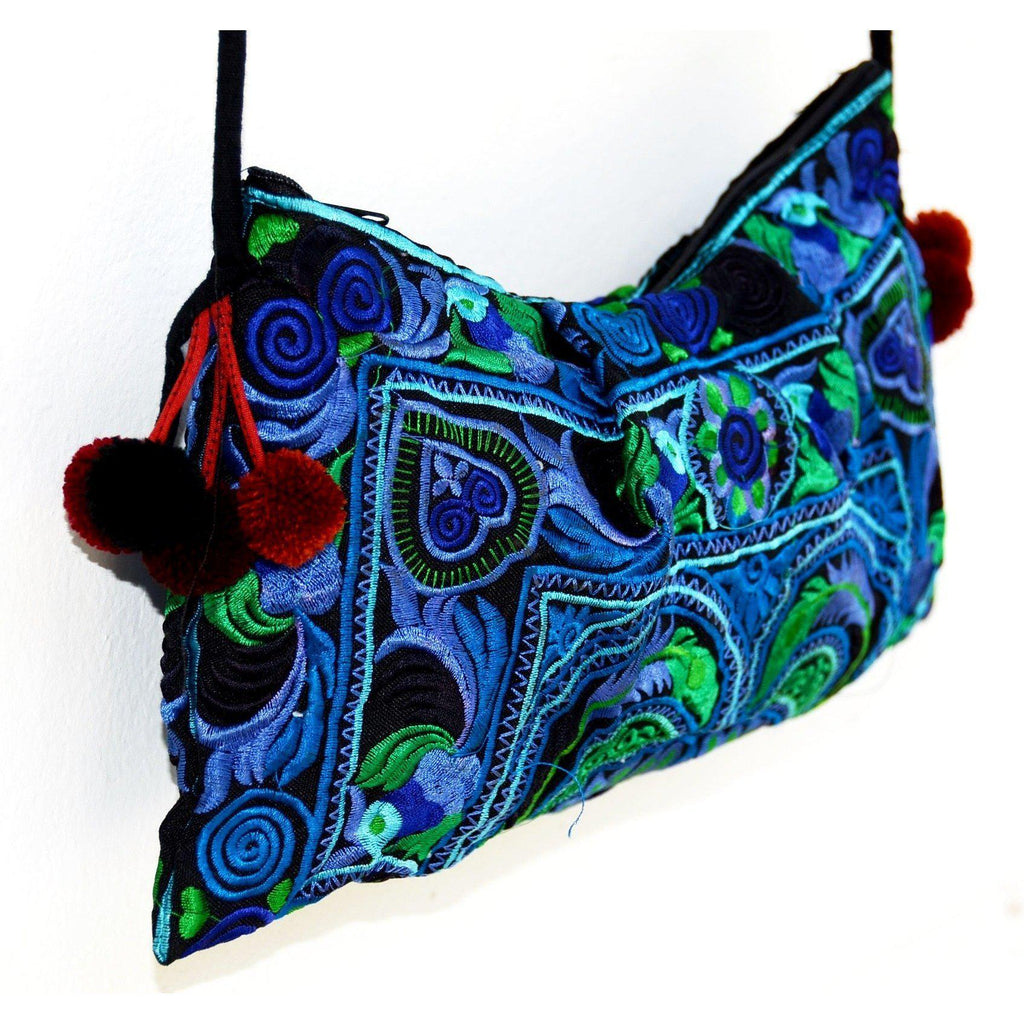 Embroidered Cross-Body Purse - Royal Blue
Sold Out
Our Embroidered Cross-Body Purse is handmade using a beautiful, classical Thai flower and bird pattern designed by the Hmong hill tribe women of Thailand. Their gorgeous embroidery in bold complementary colorful hues is unique and a work of artisan crafting.
The Embroidered Cross-Body Purse is a perfect every day bag to carry your essentials while adding a splash of happy color to your outfit. This bag has a secure zipper closure, is fully lined with an interior zipper pocket, a black cord shoulder strap and elegant, artistic pom pom tassels on each side where the shoulder strap attaches. 
No guilt here—this is an essential and ethical purchase that supports schools for marginalized global communities—a purchase that you can feel good about!
Please note that the photos do not do justice to the true richness of the stunning, bold colors of the Embroidered Cross-Body Purses! As this is an artisan product there may be slight variations in color and pattern layout.

* 12" W  x  7" H  x  3" D
* Made following Fair Trade Guidelines
* Made in Thailand