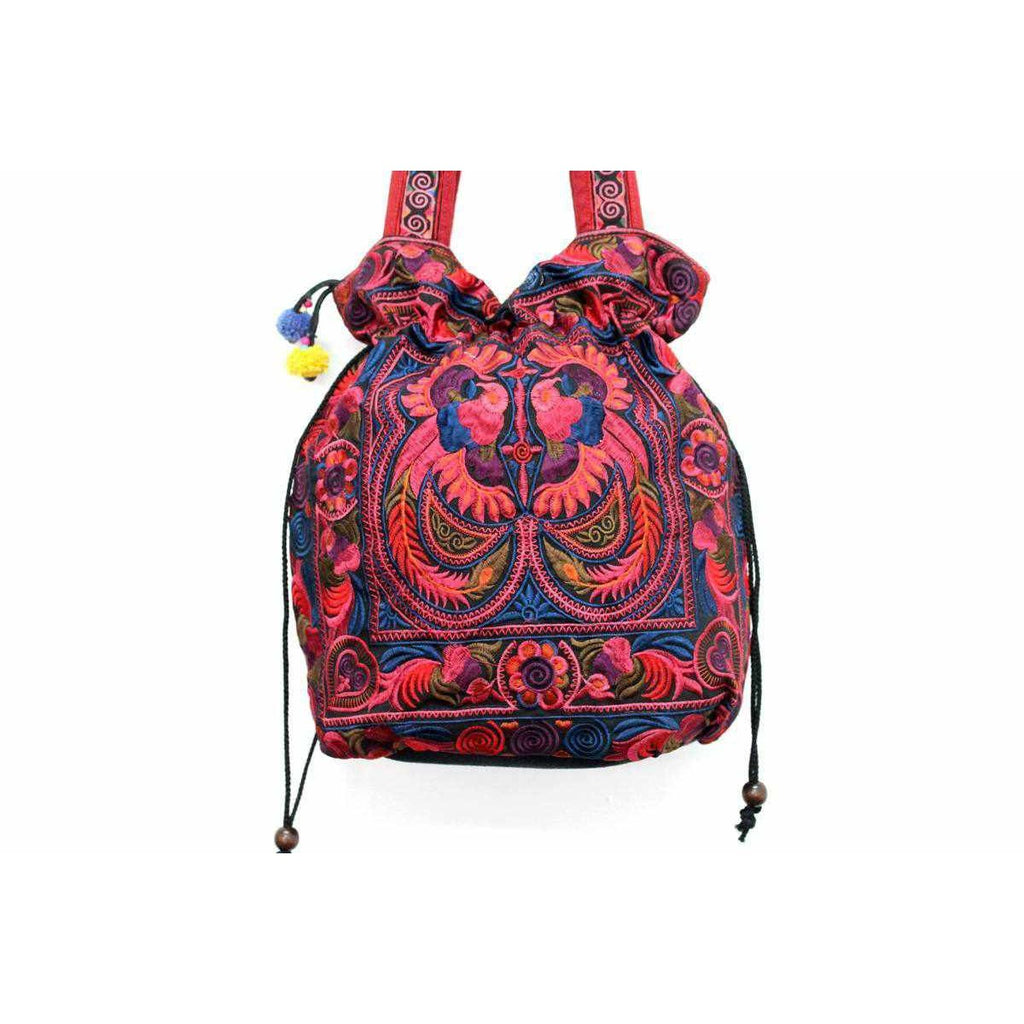 Embroidered Cinch-Top Shoulder Bag - Red Wine & Midnight Blue
$ 62.00
This beautiful, finely embroidered bag is a Fair Trade accessory handmade by the artistic Hmong hill tribe women of Thailand.
Colorful and fun, our Cinch bag is roomy and the perfect everyday bag for carrying your essentials.  The distinctive artistry of the intricate and brightly embroidered classical Thai bird design makes this bag an eye-catching and treasured accessory. The bag has a lovely embroidered flat shoulder strap, a secure top zipper and a uniquely clever drawstring cinch cord, finished with wooden beads, that allows for expansion of the interior compartment (as needed). The bag is fully lined with a zippered pocket inside—perfect to keep you organized. No guilt here—this is an essential and ethical purchase that supports schools for marginalized global communities—a purchase that you can feel good about!
Please note that the colors in the photo do not bring justice to the richness of the Cinch Bag's actual vibrant red wine tones and deep midnight blue hues.
* Handmade from Thailand
* Measurements are 14.75" x 14"
* Strap Drop 9.5"
* Made following Fair Trade Guidelines